<![if !vml]>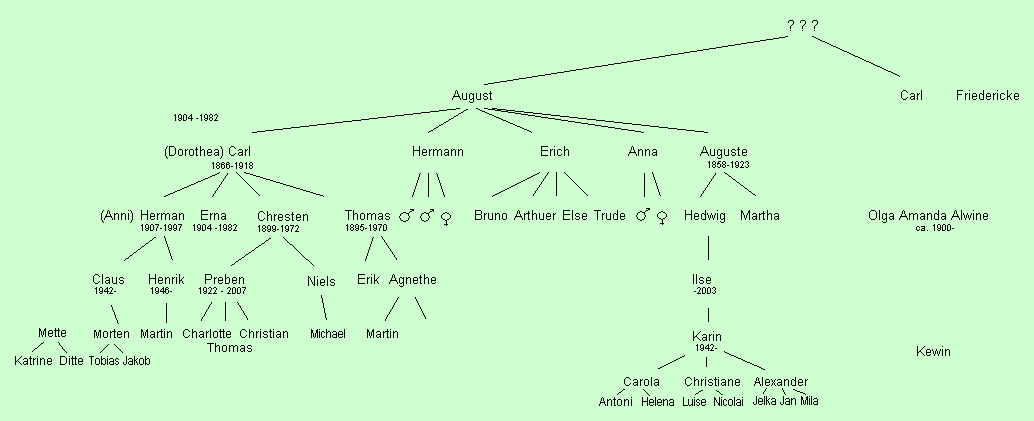 <![endif]>
Further details:
August Ferdinand Münchow born 22-07-18?? in Schwend (the right Schwend ?) and dead 24-11-18?? in Stargard now Poland, married to Johanne Karoline Wilhelmine (née Priewe) born 11-09-1831 in Stargard, dead 29-09-1916 in Berlin.
Auguste (02-01-1858 / 30-03-1923)
The five children of August are born in Stargard.
Georg Carl August Münchow born 14-10-1866 died 23-02-1918.
Carl emigrated for Denmark as travelling butcher and settled in Viborg where he married Dorothea, nee Thomsen. They got apart (legally separated?) about 1915. The connection to and information about Carl ceased. Dorothea moved to Copenhagen with the four children and did very well in that difficult situation.
Carl, Dorothea and Erna were buried together on Solbjerg Kirkegård. The burial place was discontinued in 1992.
The contact from Herman and Anni (the Danish branch, as we call it) to Ilse and Karin (the German branch) is our connection backward.
Niels has lived in Australia from the beginning of the 1980's. He died in December 2017.